Developer: Marmalade Game Studio
Publisher: Marmalade Game Studio
Release Date: 6/8/19
Price: £17.85 / $19.99
Review code provided by: Marmalade Game Studio
Time Tested game play
Since the French game L'Attaque that was played during the first World War, people have been trying to shoot down their friend's ships, and now, you can play Battleship on the go using the Nintendo Switch.

Joining other board games like Monopoly and Othello on the console, BATTLESHIP allows anyone to play the board game whenever and wherever, and with the added benefit of not having to keep track of all those little pieces.
Anything new?
There's a few things that set it apart from the board game counterpart. For one, there's online, which works well if you just want to play a match of Battlefield and there's nobody around, and you'd rather not play with a bot. That's another thing you can do, you can play Single Player with a bot. You can even choose the difficulty between easy, medium, and hard. Though, if you do have someone to play Battleship with, there is a Play with Friends option, where you can either do online, or local.

There is also a whole new mode, called Commanders. In Commanders, you have the option between the classic 10×10 map, or one of 7 Enhanced maps. Commanders is very similar to Classic, but you're able to use power ups to help find or shoot down ships, it's a nice small change of pace, and helps matches go by quicker, without feeling unfair for any side.
Collectibles?
There are a few things to collect if you ever wished to 100% Battleship. There's a point system for every time you play, where you have to do specific missions (Win a certain amount of games in a specific mode, get a hit with your first shot in a certain amount of games, things like that), after each mission, you get a few medals, after earning a certain amount of medals you can rank up, and the higher rank you are, the more things you can get, such as different enhanced maps, and different Captains. Captains let you change the design of your ships, and in enhanced mode, changes the shapes of your ship. These small challenges give out a goal, for those who want just a little something to work towards.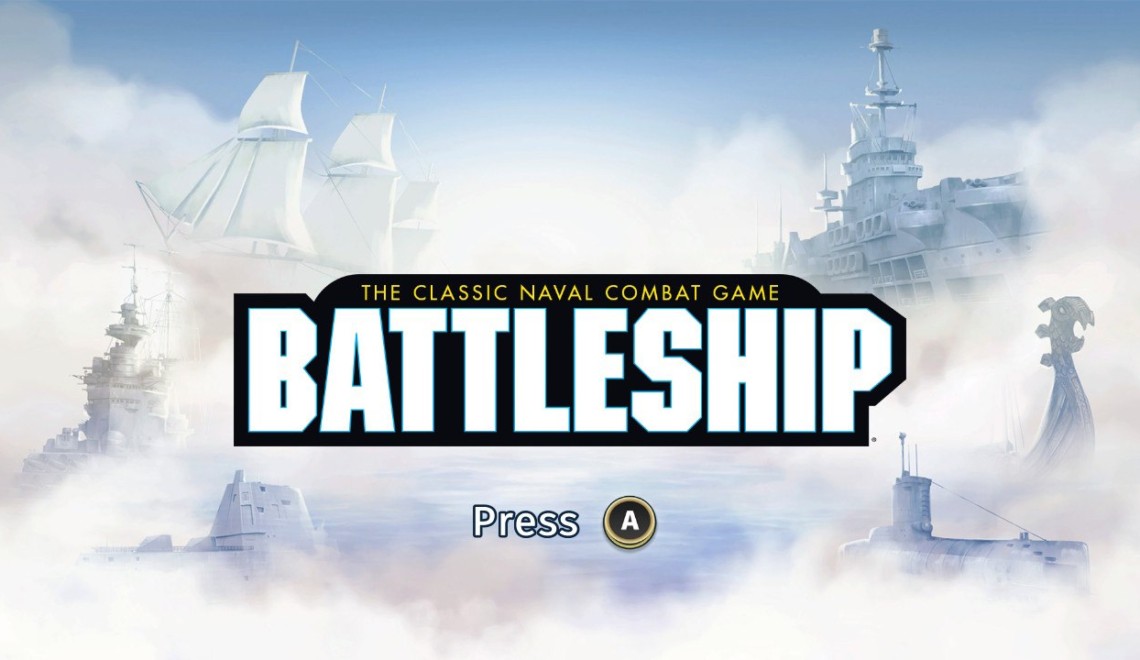 In conclusion
Battleship is the same game its always been, with only a few minor differences, most of which you don't even need to look at if you don't want to. There's not much to be done though, it's just turning the board game into a video game, and it does more than it needs to to make Battleship fans purchase it.
Pros
New enhancements
Classic Battleship game play
Decent online
Ability to play with friends or with bots
Cons
Bland presentation
Very few original concepts
Need to download a companion app for local multiplayer
No real need to buy if you have any other version of Battleship
Verdict
BATTLESHIP does very few new things, but the things it does offer are interesting enough to give it a small try.
3.5/5