Well, every time I think things are going to settle down in gaming news somebody goes and does something insane. And by insane I mean total bat-crap sell-your-mother-to-the-carnival get-sent-to-the-asylum crazy. Let's start with the biggest craziest things out there:
Wait, You Paid HOW MUCH?!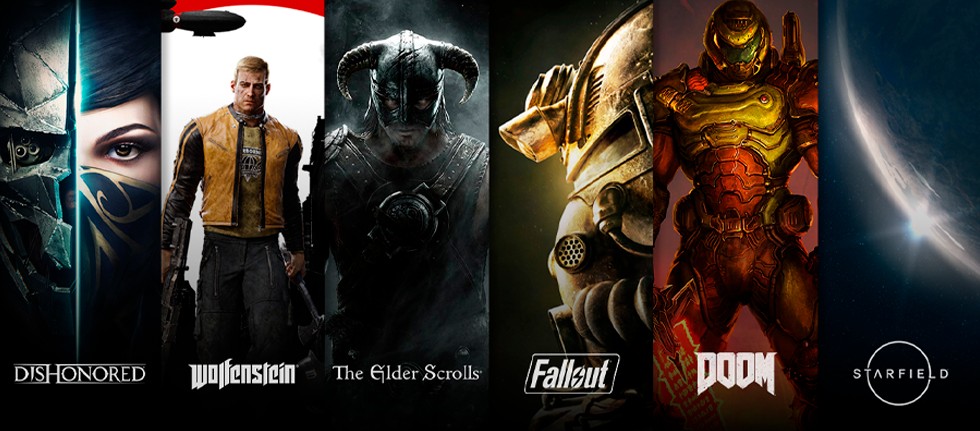 I remember happily waking up on Monday morning to my kids asking me to drive them to school. Things were calm! There were birds chirping and everything was serene. Then I checked my phone to see that our good friends over at Microsoft decided to buy Zenimax, the parent company that owns a little indie studio called Bethesda for SEVEN AND A HALF BILLION dollars. You heard it right, folks. Seven and a half billion. To put that into perspective realize that Disney bought Marvel Entertainment for about half of that. It sounds like any current projects that Bethesda currently has in production will still come to the presently announced systems, but after that who knows. (And I get it, this isn't technically Nintendo news, but you don't just spend the gross domestic product of HAITI and not have people talk about it)
NES Who's Back? Back Again!
After being out of stock for as long as I can remember, it looks like the NES Controllers for Switch are finally back in stock. I mean, at least for the time being. Grab them if you want them! (Not that I personally spend a ton of time playing the NES Classic. But MAYBE IF THEY PUT BETTER GAMES ON THE — [sound of Kevin getting hit with another metal folding chair])
Going For A Drive In Style
The killer team over at Numskull Designs just released this bad boy: a Switch racing wheel! For 15 big ones you too can race in style and look awesome while you do it (because it's RAD that's why). Honestly, this looks like a lot of fun and I know my kids and I would actually have a really great time using these. I might just pick up a few when I get some extra cash lying around.
Nintendo Springs A Leak
Wednesday night (for me here in the States) Nintendo went about their business updating their website with new releases and the like when somebody forgot to hold back on this little gem and posted a listing for Kirby Fighters 2 a day ahead of schedule. OOPSIE! Of course, within seconds we had speculation of a new Direct and Smash speculation, but all that came to a close when Nintendo posted the trailer later the next day. It's a four player fighting game starring 18 different Kirby powers as well as a few extra characters (Bandana Waddle Dee, King DeDeDe, etc). It's a budget title and it looks like it's gonna be some good fun. This also introduced a new Kirby ability: Wrestler. Move aside Pikachu Libre, there's a new luchador in town.
Ninty Fresher
Ninty Fresh is kickstarting a second issue. In case you haven't heard of this, it's a pretty great little magazine trying to recapture the greatness of awesome Nintendo magazines of yore. We even got to talk to the guy that makes it and he's a really cool guy who helps make a quality product. Support them, you won't regret it!
Back Issue 2 of Ninty Fresh here. At the time of writing, it's already smashed its funding goal, as well as THREE stretch goals and is shaping up to be incredibly promising indeed!
Is This Stadia? This Feels like Stadia.
So Amazon did something today. They announced the Luna, a cloud gaming service or something that just happens to feel a lot like some other service that I don't really hear a lot about these days. Spoiler: You will immediately forget about this and move on to play games like this in better ways than giving more of your money to a company that is also suspiciously making home security drones. That's a no from me, dog.
All you'll remember is that the controller looks a lot like a Switch Pro controller.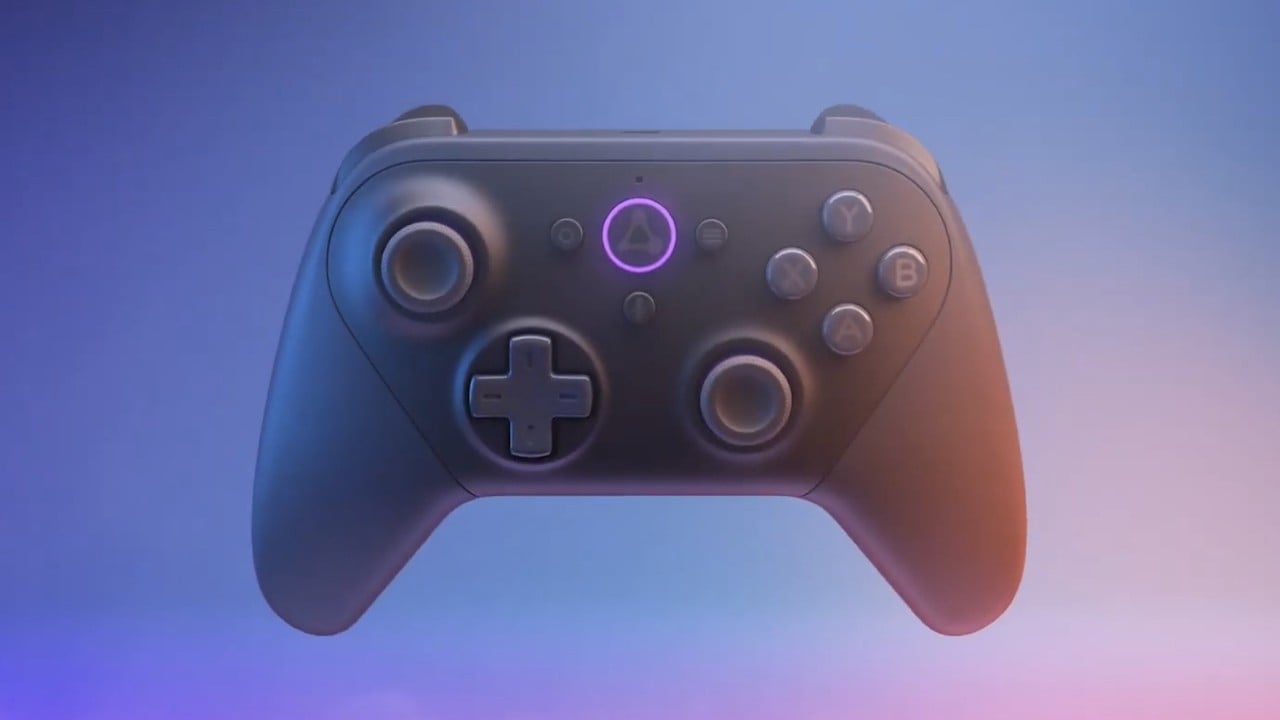 Welcome to the Future (Club)
Remember the fine folks who brought you Skullgirls and Indivisible? Well, it turns out that their boss is kind of a terrible person to work with! So, a HUGE chunk of their staff got fed up with it and decided that they're gonna go and make their own studio without having to worry about all of that crap-garbage. With the people that are already over there so far, I can tell you that they will make quality stuff that not only plays well but also looks STUNNING. Expect good things from them in the years to come.
Rocket League is Free Now
That's it. That's the news. Rocket League, a super fun game about playing football (soccer) with cars and balls that explode is now free. You should download it. It's kind of really fun. AND FREE.
Bundling Up For the Fall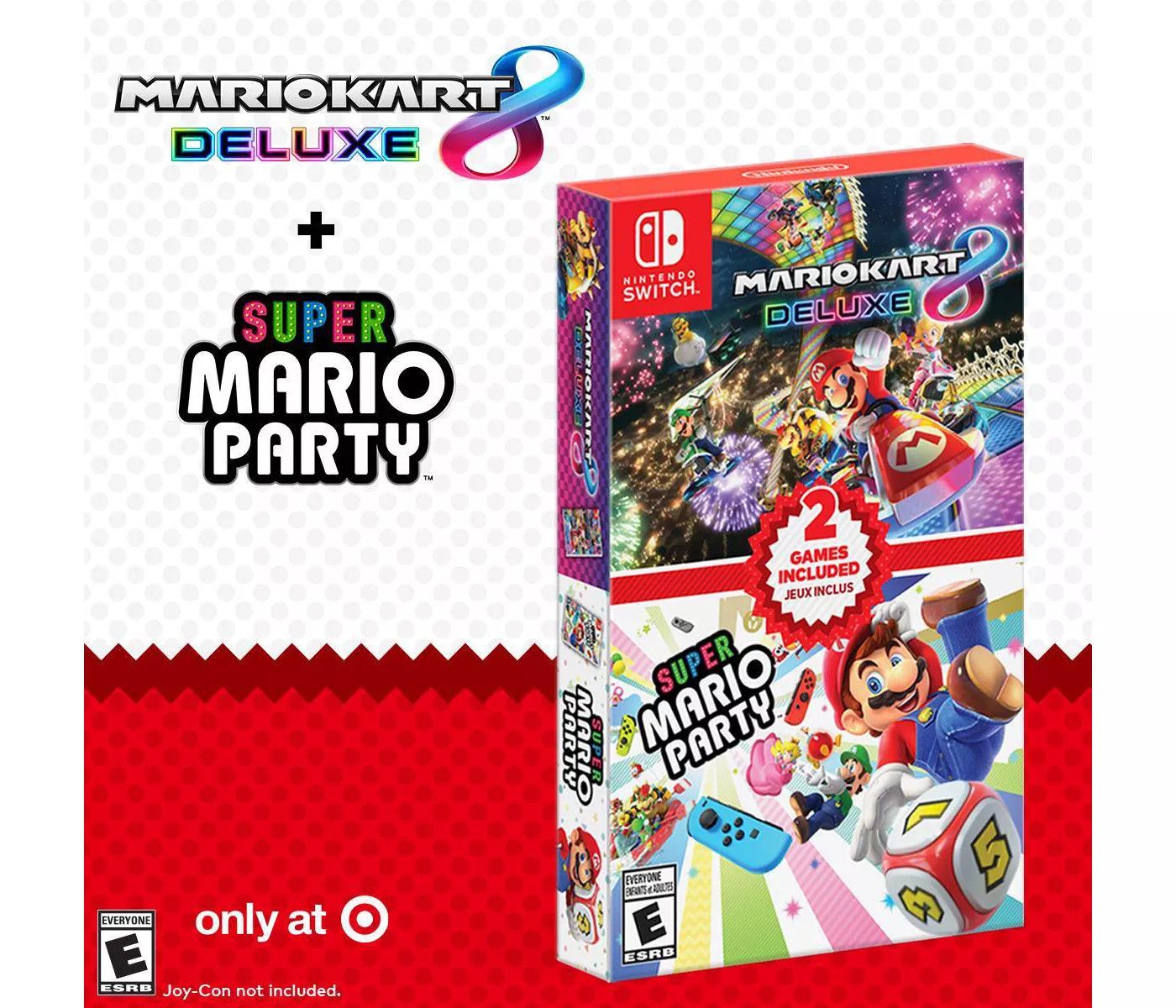 Target has an exclusive bundle of Mariokart 8 and Super Mario Party for $100. That's like saving $20 bucks on two quality games. It's kind of exciting that this exists only a few weeks after Walmart got the Mario Odyssey and Pro Controller bundle. Maybe more of these are coming? I mean, it's great for people who don't have those games yet.
Tokyo Games Show is Uncancelled
Last I had heard, it felt like every convention was cancelled, but it looks like while I wasn't paying attention Tokyo Games Show decided to do presentations and the like (with appropriate social distancing, of course). So far, the first day hasn't been terribly exciting with a few exceptions. Kemco decided to come out of the gate with a slew of Switch titles including, but not limited to:
Citizens Unite! Earth X Space – a double pack of both Citizens of Earth and Citizens of Space. Two very wacky and solid RPGs that are worth your time.
RPGolf Legends – Some sort of Golf RPG.
Mom Hid My Game 2 – It's just something you have to experience.
and a whole load of others.
The next few days should have some bangers coming out of it. Rumours are hitting hard for Capcom's presentation on the 25th. I think there's gonna be another Mega Man. In which case GIMME. Other announcements include another Yakuza game (and I pray to GOD it's finally for Switch) and maybe some news from Sonic Team. Time will tell.
Bravely Australian
In very exciting news, it seems as though Bravely Default II has been rated in Australia. Does this mean we're getting an announcement of some kind soon? We'd better be, because I know for SURE that there's gonna be a fight on who gets to review this beast of a game. Here's to hoping we get some news from this as it has been pretty quiet since the Game Awards last year.
And That's it!
Well, I mean, I could speculate about events in the near future. We have a ton to look forward to. Zelda news on Saturday, more Tokyo Game Show announcements in the coming days, and whatever crap Nintendo decides to pull on us when we least expect it. It's been a while since we heard from the team at Smash Bros, but I'm way beyond holding my breath about those. We already have 86 friggin' characters. I can wait a bit for 87. (But seriously, there are signs in Japan that are pointing to news soon. GIMME FRIGGIN' GENO or even Mallow. I'm not picky.)